Overture & Curtains
Musicals are back and I am hyped. I don't just mean that Broadway is re-opening, though that is true. I'm talking melodrama, over-the-top sets, full-volume belting mere inches from your partner's face – all back in vogue. And they're doing nerdy stuff! There's even an upcoming D&D musical! I'll take two box seats for the glorious fusion of nerdy nonsense and musical theater, please. Just not in Box 5, of course.
But this isn't a musical theater blog, despite my desperate pleas to management. This is a tabletop role-playing game blog and one quick mention of D&D in that last paragraph is insufficient. In far too many words below, I'll answer the question that many a choir geek, band nerd, and orch dork has asked:
How can I combine musical theater with D&D?
And we instantly have a problem. There are two answers to this question, or rather two questions that need to be asked. Almost like we could divide this problem into two parts and shove an intermission in the middle…
ACT I: How do I convert musicals into D&D?
INTERMISSION
ACT II: How do I make a D&D game into a musical?
As always, I am using D&D as my baseline example, but these principles work for any TTRPG. Now take your seats, silence your electronic devices, and enjoy the show. No flash photography, please.
ACT I
Lot 666: A Chandelier in Pieces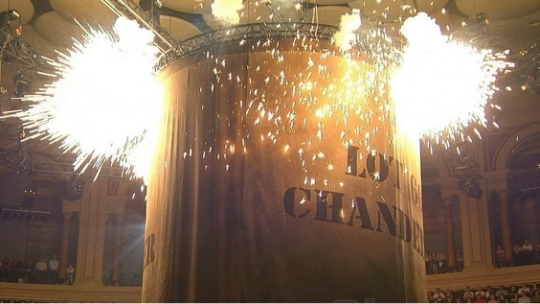 Our show begins with a strange observation: the plot of a musical isn't that different from those in D&D. You have your over-the-top characters, big melodrama, fantastical locales, and big moments of emotional climax. Plots don't always make logical sense, but they make emotional sense and flow with the feelings of the characters. The main difference between the two is that in D&D, the cast and the audience are one and the same. Players at the table are both making and experiencing the story as it unfolds. This built-in audience participation is a feature, not a bug, but we will have to shift some bits around to adapt.
By far the easiest approach is for the player characters (PCs) to wander into the plot of a musical already in progress. This allows the PCs to have their own, independent backstories and motivations. Player agency is always a must-have. Your opera house is haunted? Good thing our cleric can turn undead. Does your city have political upheaval that might turn violent? Our druid is an anarchist and our bard comes from nobility, so we can totally talk to both sides. A mean, green mother from outer space? Boss fight time. How the PCs interact with and change the story of these musicals will surprise and delight you. Hopefully. Just be careful around Hello, Dolly! I have a frankly obscene amount of examples below of story hooks to get you started. Hardly a complete list, and if you want to run a Starlight Express game, go for it.
You can also, though this is objectively more difficult, slot the PCs in as characters in the musical. The main problem is that musicals tend to separate characters so they can have solos/duets. They also have set backstories and relationships and – it's kind of a mess. Take Les Misérables, for example. A player could be Jean Valjean, an ex-convict trying to live a virtuous life. Valjean's adopted daughter is Cosette who's in love with Marius but Éponine also loves Marius… I don't like the idea of looking a player in the eye and saying "you're in love with that PC." Limits player choice, pigeon-holes the start of your story – hard pass. I don't advise this method, but if you and your players are on board, go nuts.
Do You Hear the People Sing?
My big solo number in ACT I is this list of musical plots transformed into D&D-esque story hooks. Like Jekyll & Hyde, I'm going to switch between two modes – full paragraphs and one-line prompts. This isn't me saying one musical is better than another – please stop typing your angry comment. I'm trying to show that these plots can be used for a multi-session campaign, a raucous one-shot, or even just a side quest.
Names/professions/etc. in the examples below are ripped straight from their respective musicals. Feel free to change any or all of them to suit your storytelling needs. The Greek mythology references in Hadestown, for instance, could easily be tweaked to whatever underworld/afterlife exists in your campaign.
On With the Show!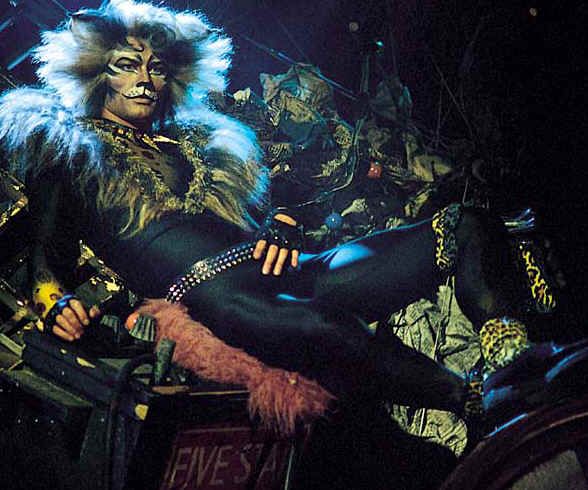 You Can't Stop the Beat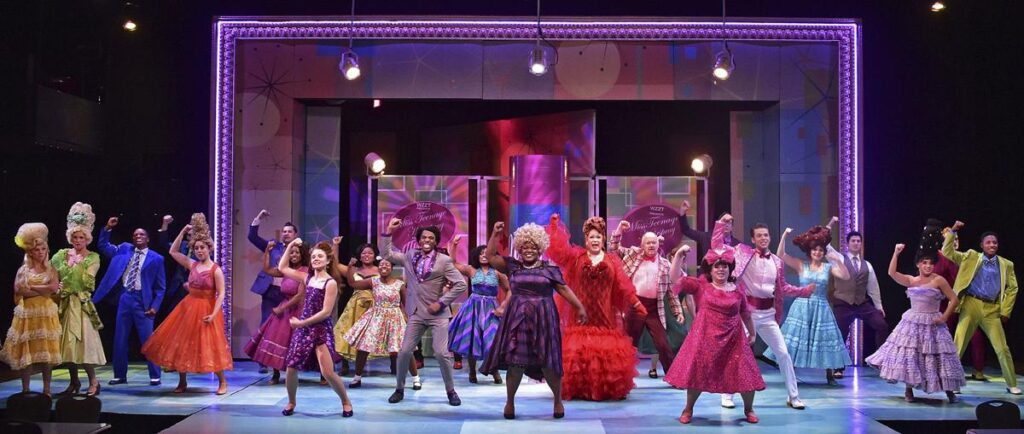 There are so many, many more shows to choose from. I've got tons more.
The point is that your D&D theater of the mind can accommodate any musical whimsy that you can throw at it. And I didn't even mention Disney musicals, largely because I live in constant fear of being sued into oblivion. Put all of the genie friends, sick-of-swimmin' mermaids, and lion monarchies that you want into your game. They all have stage adaptations, so no harm, no foul.
Let's reprise. Never stop saying "Maria," get your 76 trombones, your stars in their multitudes, and keep your hand at the level of your eye. Keep your game world spinning round and round while your heart's keeping time to the speed of sound. You can't stop the beat – get out there and make your games sing.
INTERMISSION
Get up and stretch your legs. We have concessions in the lobby and good news, everyone! They're psychotically overpriced. When we resume, we'll have a rousing opening number about turning your D&D game into a musical. Additionally, we'll have radical costume changes, outrageous sets – it'll be a hoot.
Until next time, we'll see you beyond the sane.