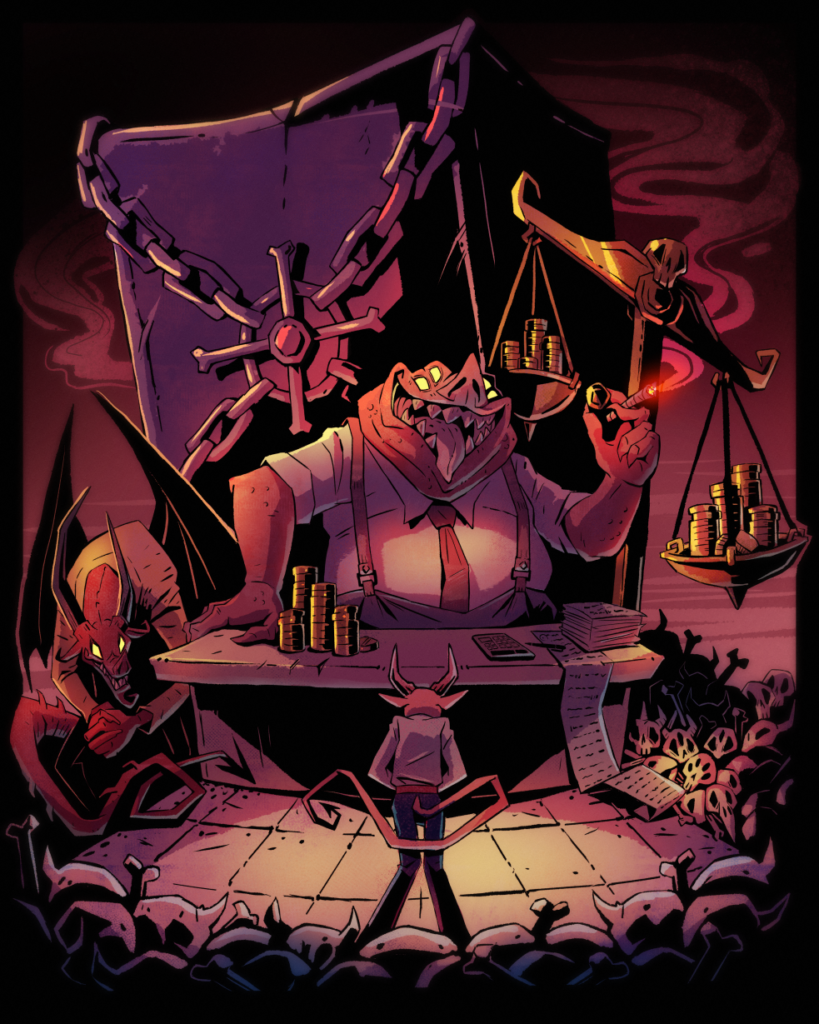 You can preorder our next full-size weird 5e adventure PDF over on itch.io for the infernal low price of $6.66. This 5e-compatible adventure for four to six characters of level 16 takes you on a tour of hell like you've never seen before. This black comedy by Austin Holm envisions hell as we all know it today, corporate! With a sales floor, a union, and an employee of the month! Your players will be torn between laughing and gasping for air as this hyper-challenging hell heist kicks their ass, and charges them for the privilege.
Welcome to our weird adventure store! Here you will find our Adventure Modules (for 5e, Troika, and Quest), merchandise, and 3d print-ready STL files. If you have made it here, and you like what we have, you might just be the kind of adventurous weirdo we create for. We love taking standard fantasy and turning it on its head, sometimes subtly and sometimes completely. Either way, we would love to hear from you. You can leave a review or comment on any of the products or blog posts that you like.
We dabble in the realm of the bizarre, so viewer discretion is advised. We enjoy tackling subjects that may be taboo for certain cultural sensibilities. Likewise, we turn things up a notch with some of our body horror and existential horror. Finally, fantasy drug use, alcohol use, tobacco use, sexuality, or body horror all appear in our content, you have been warned.