As much as we love making these games, nothing beats hearing back from people who've enjoyed playing them. We're taking this post to celebrate a group of gamers who sent us some pictures of their game of Moon Elves' Masquerade, one of our very first modules. Thank you for the great pictures and big congrats on that super-ambitious Moon Palace battle map you made; we think you're awesome!
All photos are credited to Chase.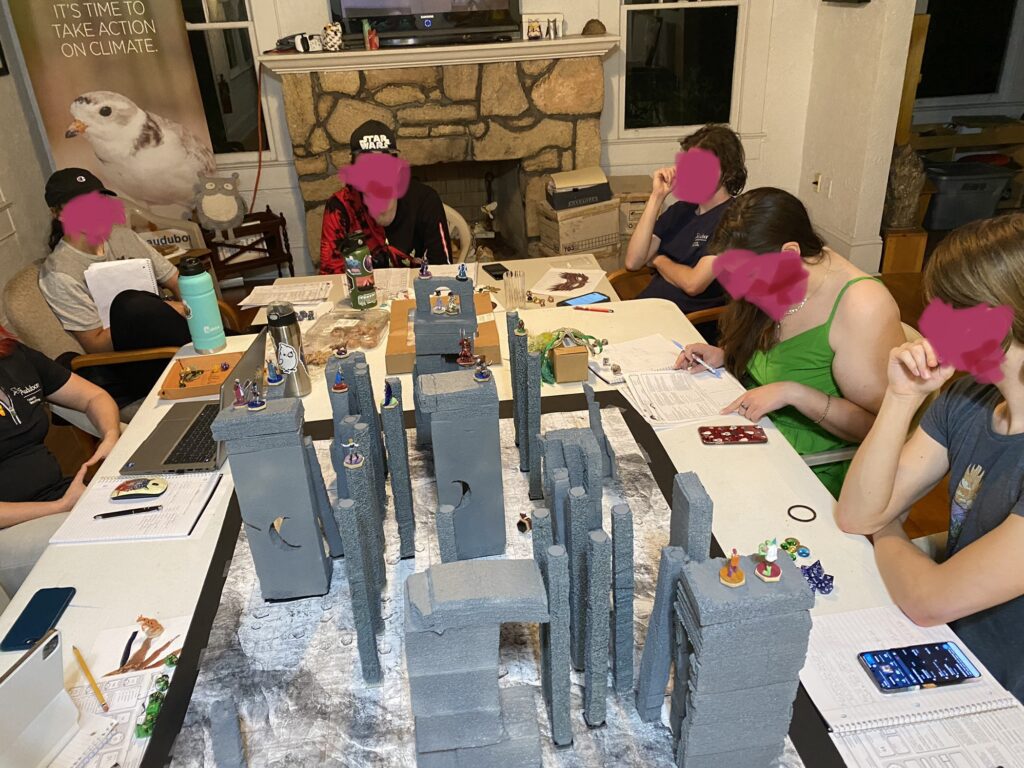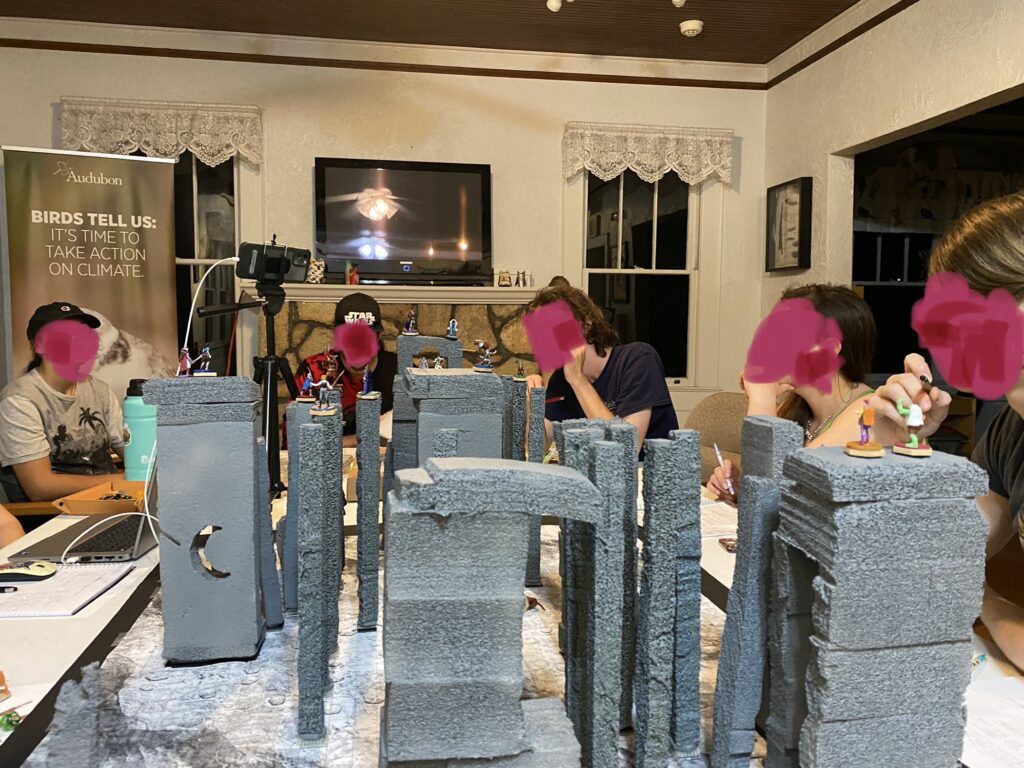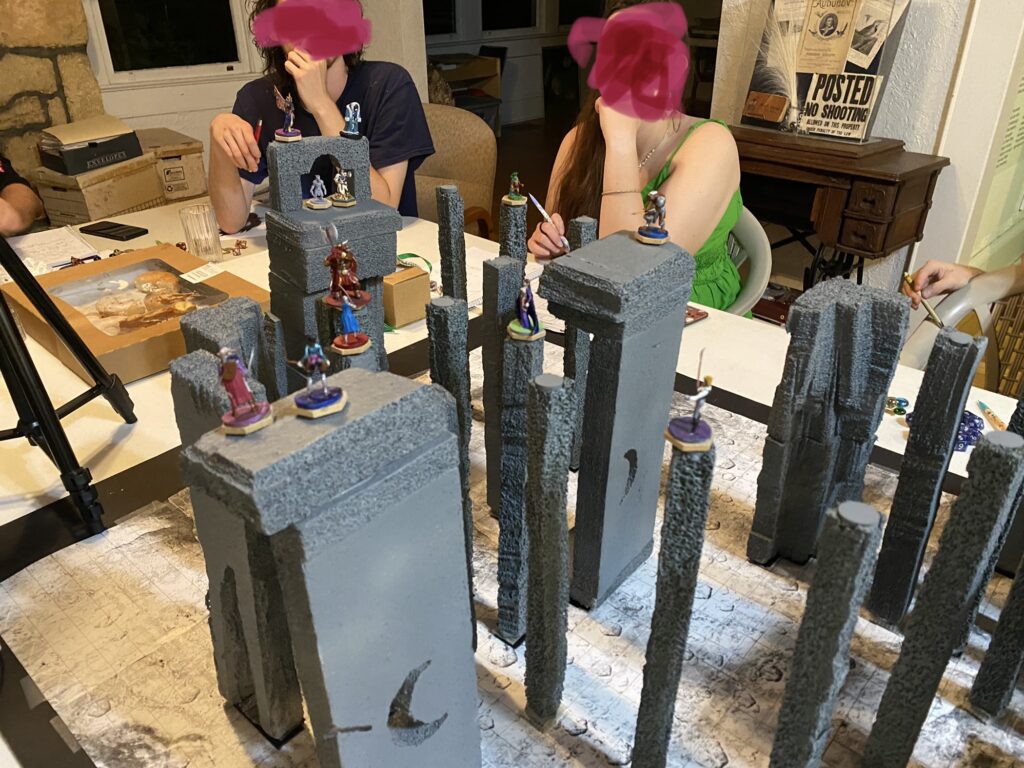 If you've played one of our games, please get in touch and let us know how it went! We'd love to talk to you. Epic battle maps are appreciated, but not necessary. 😉
Want to chat? Check out our Instagram! We release a 5e Encounter every day, a Magic Item on Mondays, and we're always around to chat about DnD. If you'd like to play Moon Elves' Masquerade for yourself, check it out here, or on DTRPG or itch.io!